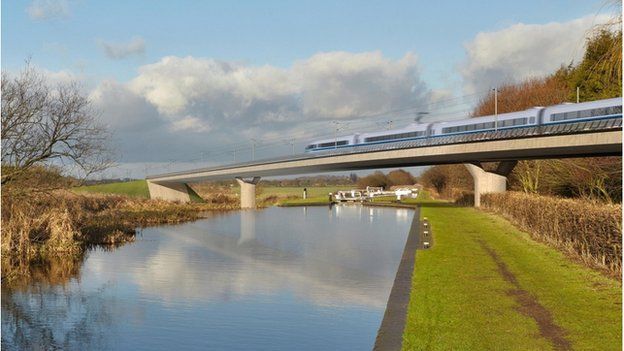 The Welsh, Scottish and Northern Ireland governments need to join forces to campaign for full Barnett consequentials resulting from the England-only High Speed Rail 2 project.
Only a few weeks after HS2 Ltd, the planners behind the multi-billion pound development, stated that there is "no business case" for Scotland and that the project would now not be extended north of the border
Plaid Cymru parliamentary leader Jonathan Edwards MP speaking on June 11th at a Transport Questions session in the Commons to press the UK Government on securing a fair share of HS2 spending for Wales, said:
"I was disappointed to hear the Transport Secretary replying to my question by maintaining his position that there will be no fair funding from HS2 to Wales, despite the admission of HS2 Ltd.
"Any claims of a business case for HS2 that would benefit Wales has long been demolished by official KPMG figures showing that the project would wipe over £200m from the Welsh economy each year.
"Because HS2 will be funded from general taxation, taxpayers in Wales will pay for HS2 despite it undermining the Welsh economy.
"It is clear that the Westminster government has no intention of extending HS2 to Scotland. This means that it is clearly an England-only railway, and if the UK's funding mechanisms are to be applied correctly, this must result in a full and equitable share for the governments of Scotland, Wales and Northern Ireland to invest in their own countries' transport infrastructure.
"The moral case to me seems clear. If the Westminster government maintains its current position then I urge the national governments of Wales, Scotland and Northern Ireland to work together to demand fairness for our nations.
"The UK government needs to make a clear statement that this injustice will be rectified when the Comprehensive Spending Review is published, or face sustained pressure from Plaid Cymru and others who will continue to fight for a fair deal from this development."