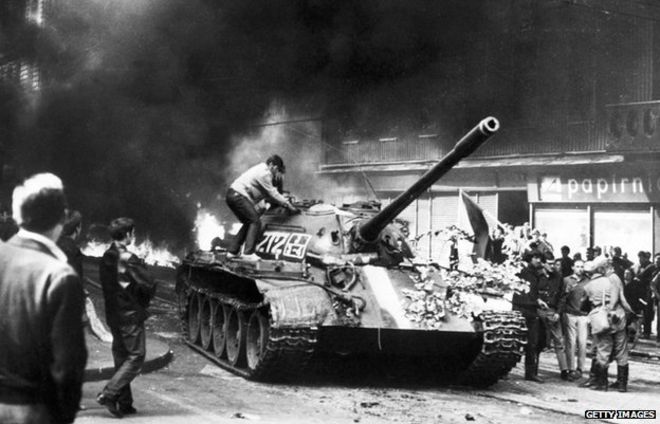 Friday 21st August 2015 is the 47th anniversary of the Soviet led invasion of Czechoslovakia.

It has been 45 years since Soviet troops and most of their Warsaw Pact allies

invaded Czechoslovakia on August 21st 1968

. The well-planned invasion aimed to crush the political and economic reforms known as the Prague Spring, led by the country's then new First Secretary of the Communist party Alexander Dubcek. Leonid Brezhnev and other Soviet hard-liners in Moscow saw the reform movement as a serious threat to the Soviet Union's hold on the Socialist satellite states, they decided to act. In the first hours on the 21st August 1968 Soviet planes began to land unexpectedly at Prague's Ruzyne airport, and shortly Soviet tanks would roll through Prague's narrow streets. The Soviet-led invasion helped establish the Brezhnev Doctrine, which Moscow said allowed the U.S.S.R. to intervene in any country where a Communist government was under threat. The Soviet backed occupation of Czechoslovakia lasted until the velvet revolution brought an end to the Communist dictatorship in November 1991 as the Cold War ended. Even now Russia's attitude to the invasion can touch raw emotions, especially in the Czech and Slovak republics.